Introducing a pure cloud-based business phone system
A Pure Cloud-Based Telecommunications
The internet has made it much easier for companies to create a cloud-based business phone system that works for them.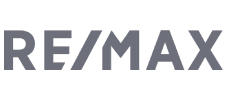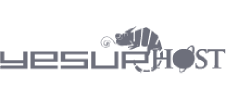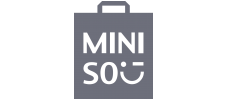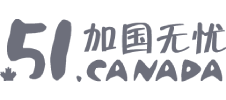 The Perfect Business Phone System That Just Works
The modern business needs a phone system for modern times. So that GenVoice offers your business a truly cloud-based business phone system that will help your company succeed. Because it is pure in the cloud, so it means more stability, scalability, security and the most important is, cost efficient!

out of the box solution
A pure cloud-based business phone system just designed for your company!

easy to connect
Connect the phone set to the internet and start talking, or just using the mobile app, simple like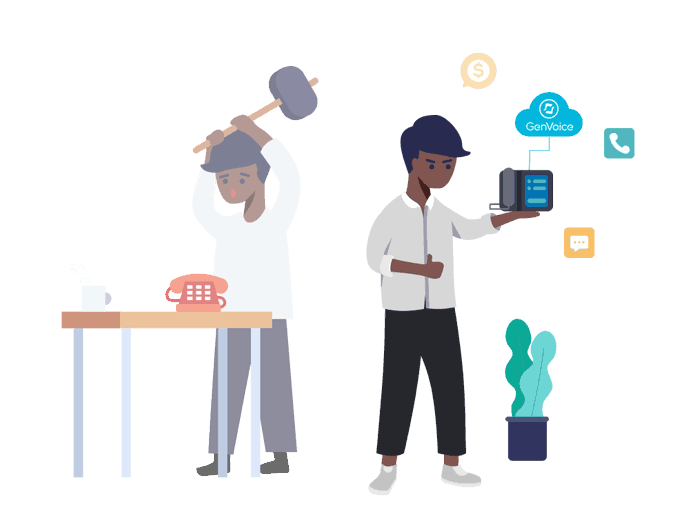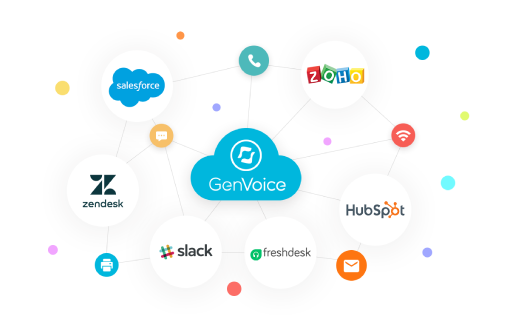 World-Class Productivity
GenVoice Cloud-based business phone system will take your business to the next level. Because you can easily see every phone call made in your organization and manage the entire system on your fingertips. And also, the system can seamlessly integrate with Slack, Stride, Asana, and other CRM, helpdesk systems to track and improve your calls productivity. More efficient and simpler than ever.

Security
Security is the highest priority with GenVoice. Customer's privacy is always protected with no sacrifices! 

Stability
With GenVoice, we run our services over Tire 1 cloud infrastructures, so we ensure 99.999% uptime at all time!
Cloud-based Business Phone System Features, Essentials
This list below shows the essential business phone system features, from legacy PBX system to cutting edge cloud-based business phone system, because these features are important and mandatory for any business, so make sure you have these features enabled for your system.

UNLIMITED EXTENSIONS
Unlimited extensions for either departments or persons. There is no longer a license issue with limited extensions.

ADMINISTRATION PORTAL
The administration portal will allow you to fully manage the phone system and monitor all call statistics.

CALL TRANSFER
You will be able to transfer existing phone calls to different phones, departments or a specific person's cell phone.

CALL FORWARDING
Forward calls to salesperson's mobile number so that they can take care of customers even when away from the desk.

CALL WAITING
Put calls on another line while accepting other calls. Eliminate dropped calls and frustration with calls not coming through.

RING GROUP
A great way to distribute incoming calls for specific departments or teams in the business.
Partners
You may wonder where my services are? Is it stable? Secure? Here are the partner's relationships we are working with, mainly the telecom service will terminate only if both Google Cloud and Amazon AWS are down.
Pricing Guide
We want to make it simple, so there are only three plans to choose, but if you still got confused, please do not hesitate to give us a call at 1(866)677-3477, and our sales reps are standby 7/24 to assist you. there is only one goal from us – Bring values to our customers!
Basic
Unlimited US & Canada Talking

Conference Bridge

Yealink T31P SIP Phone
Single Layer Auto-Attendant
Up To 10 Ring-Group/Call Queues
Team
Unlimited US & Canada Talking

Conference Bridge

Yealink T33G SIP Phone
2 Layers Auto-Attendant
Up to 15 Ring-Group/Call Queues
Enterprise
Unlimited US & Canada Talking

Conference Bridges

Yealink T43U SIP Phone
Unlimited-Layers Auto-Attendant
Unlimited Ring-Group/Call Queues
All Plan Comes With Great Free Features!
User & Administration
Slack Integration
Social Caller ID PC or Mac
Click to Dial with Google Chrome

iOS & Android Mobile App(Coming Soon)
Additional Charges if Applicable
$5/Month For Conference Bridge
2¢/Minute For Conference Usage
$5/User/Month For Call Recording
$10/Month For eFax(unlimited send and receive)
Local Phone Numbers:
$5 For Additional Local Phone Numbers
$20 For Local Number Port(each time)
Toll-Free Phone Numbers:(1-800-Number)
$10 For Additional Toll-Free Phone Number
3¢/Minute For Toll-Free Usage
$30 For Toll-Free Number Port(each time)
Latest Blogs
Follow us on the latest news, a good business phone system can boost up productivity!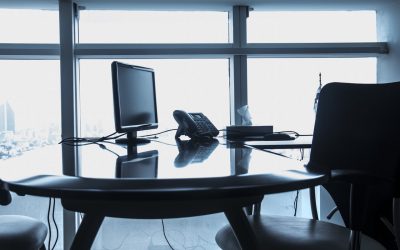 When you are starting a business, you have to communicate with your customers over phone calls. However, from an array of business phone systems available, which one is ideal for you? This article will show you how to select the best one for your business suiting its needs.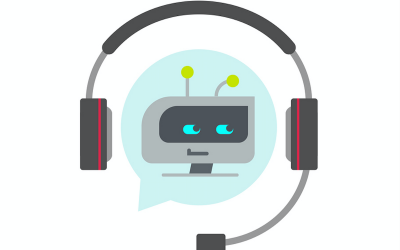 There are different ways to design an prompted IVR menu for a business. Here we will discuss the best way to design an IVR menu for your office.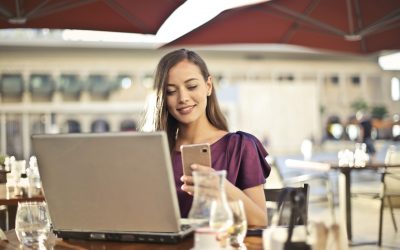 Business phone apps are quickly turning into a viable alternative to VoIP services in the modern office. For most offices, the question is: should my business be using business phone apps? Just like VoIP phone services removed the need for expensive cables, physical extensions, operators and more, the business phone app is poised to remove the need for hardware altogether.
Requesting A Business Phone System Proposal
One of our telecom experts will get back to you within the day to discuss your telecommunications requirements and to give you a sense of what our system can do for your business. 
Your information is secure. We won't ever send you spam or sell your contact details. 
Headquarters:
600 Alden Rd, Unit 312
Markham, ON, L3R 0E7
Customer Support
Need an extra hand for help? If you are having a technical or payment issue, our customer support team will be happy to assist you.
We promise we don't send spam