Introducing A Pure Cloud PBX Phone System For Business
The Cloud PBX Phone System That Just Works For You For Only
50%Off  Limited Time Offer!


$

19.99/User/Month Includes Yealink T41s Phones!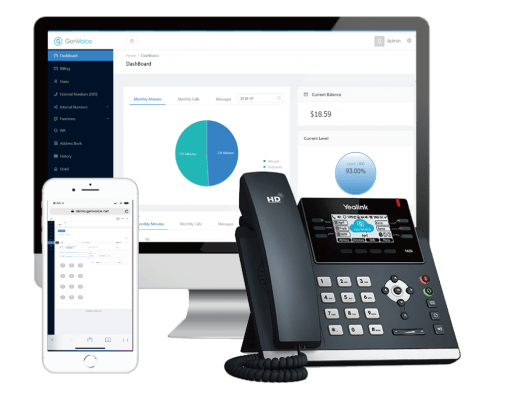 Requesting A Business Phone System Proposal
G

o

o

g

l

e

谷歌雲計算 & Amazon Web Services亞馬遜 (AWS) 合作夥伴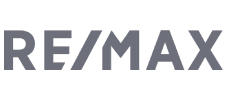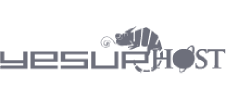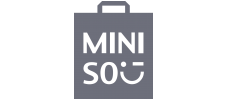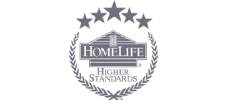 Cloud PBX Business Phone System Features, Essentials
This list below shows the essential business Cloud PBX phone system features, from the legacy phone system to cutting edge cloud-based PBX business phone system, because these features are important and mandatory for any business, so make sure you have these features enabled in your office workspace.

UNLIMITED EXTENSIONS
Unlimited extensions for either departments or persons. There is no longer a license issue with limited extensions.

ADMINISTRATION PORTAL
The administration portal will allow you to fully manage the phone system and monitor all call statistics.

CALL TRANSFER
You will be able to transfer existing phone calls to different phones, departments or a specific person's cell phone.

CALL FORWARDING
Forward calls to salesperson's mobile number so that they can take care of customers even when away from the desk.

CALL WAITING
Put calls on another line while accepting other calls. Eliminate dropped calls and frustration with calls not coming through.

RING GROUP
A great way to distribute incoming calls for specific departments or teams in the business.
Limited Time Offer Of Cutting Edge Cloud PBX Phone System With Brand New Phones.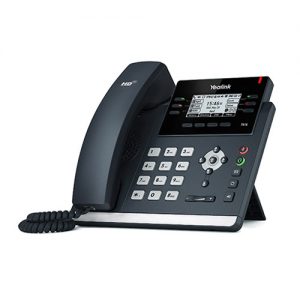 Plan Comes With Yealink T41s Brand New Phone.
*One Year Pre-Payment Required.
Enterprise Plan For All Your Business Needs
$19.99/User/Month

*Limited Time Offer With Brand New Phone

Unlimited US & Canada Talking

Unlimited-Layers Auto-Attendant
Unlimited Ring-Group/Call Queues
Two Free Local-Numbers
One Conference Bridge
All Plan Comes With Great Free Features!
User & Administration
Slack Integration
Social Caller ID PC or Mac
Click to Dial with Google Chrome
iOS & Android Mobile App
Additional Charges if Applicable
$5/Month For Conference Bridge
¢2/Minute For Conference Usage
$5/User/Month For Call Recording
$10/Month For eFax(unlimited send and receive)
Local Phone Numbers:
$5 For Additional Local Phone Numbers
$20 For Local Number Port(each time)
Toll-Free Phone Numbers:(1-800-Number)
$10 For Additional Toll-Free Phone Number
3¢/Minute For Toll-Free Usage
$30 For Toll-Free Number Port(each time)
The Perfect Cloud PBX Business Phone System That Just Works
The modern business needs a phone system for modern times. So that GenVoice offers your business a truly cloud PBX business phone system that will help your company succeed. Because it is pure in the cloud, so it means more stability, scalability, security and the most important is, cost efficient!

out of the box solution
A pure cloud PBX business phone system just designed for your company!

easy to connect
Connect the phone set to the internet and start talking, or just using the mobile app, simple like that!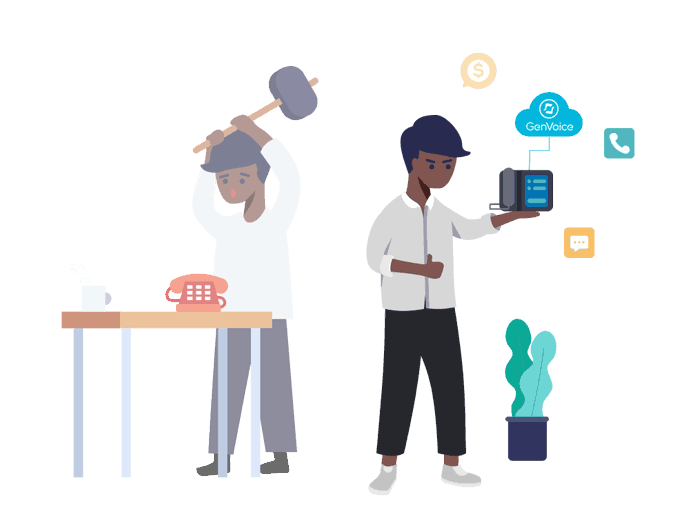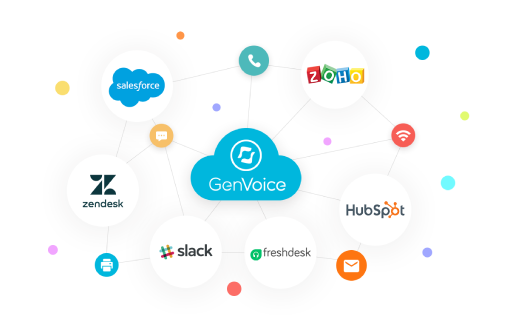 World-Class Productivity
GenVoice Cloud PBX business phone system will take your business to the next level. Because you can easily see every phone call made in your organization and manage the entire system on your fingertips. And also, the system can seamlessly integrate with Slack, Stride, Asana, and other CRM, helpdesk systems to track and improve your calls productivity. More efficient and simpler than ever.

Security
Security is the highest priority with GenVoice. Customer's privacy is always protected with no sacrifices!

Stability
With GenVoice, we run our services over Tire 1 cloud infrastructures, so we ensure 99.999% uptime at all time!
Location
600 Alden Rd, Unit 312, Markham, ON, L3R 0E7
COPYRIGHT © 2023 GENVOICE ALL RIGHTS RESERVED