Twilio Phone System Vs. GenVoice, The Best Alternative!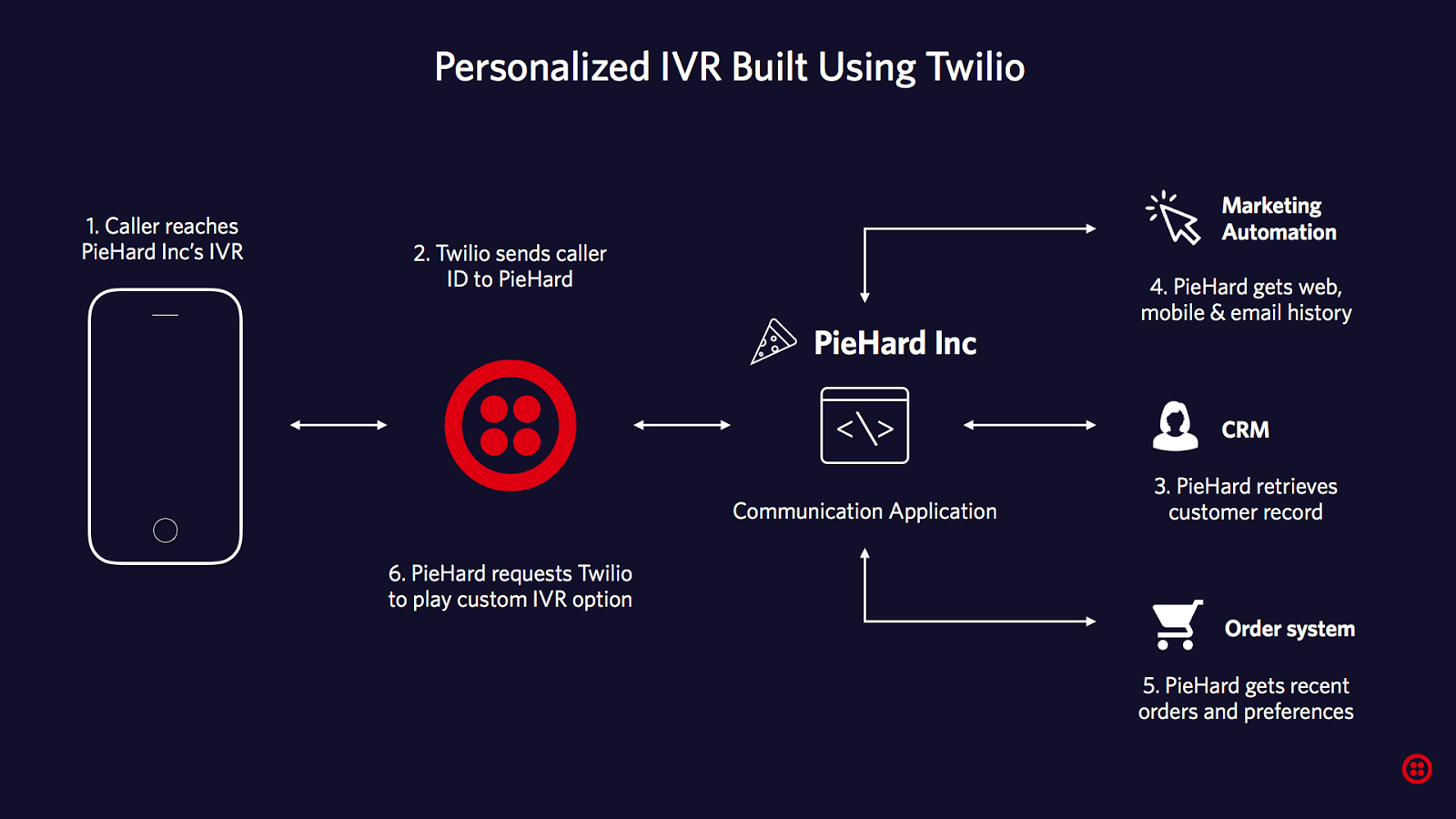 If you own a company or have ever worked for one in the office premises, you are sure to come across some exciting phone systems. And you may hear of Twilio, and wondering if Twilio provides a phone system, like Twilio phone system? It is very important that offices have a reliable and smooth communication network. This should be the case internally within the employees and externally with the outside world. Smooth, fast and efficient means of communication is an important pillar of holding a workplace together.
There are many types of phone systems available out there. These include legacy PBX, hosted PBX, cloud-based PBX, open source PBX phone systems and a few more. However, with time and improving technology, many new methods of communication are coming up lately.
One such PBX phone system is the Open VBX that features the Twilio API. These terms may sound confusing to you so we will go in a structured manner about what it is and how it works.
What is Open VBX?
Open VBX is basically a phone system software build on the Twilio platform. You can install it on your computer just like WordPress or in your standard web hosting. The functionality is different though. It is an open-source phone system software with built-in PHP. Open VBX works in correspondence with the service called Twilio. Its user interface is very simple and easy which uses a drag and drop interface. It has the capability to give you the ultimate communication channels for your business.  Open VBX is based on Twilio, it uses Twilio API to build up, so you could consider it's a Twilio phone system.
Easy user interface
As mentioned earlier, GenVoice provides an easy user interface with a drag and drop design. You can sort out the phone number, contacts, and other information to their designated area. You just have to drag them and drop them back in the desired place. It is that easy!
Allows Plug-ins
With GenVoice, you have the freedom to connect to your phone system or even other web services. With this massive advantage, you can customize the way you like. The sky is your limit! For example, hooking GenVoice with Foursquare allows you to do a couple of things. First, it will let you change your telephony settings depending on where in the world you are. Elaborating on this, your calls are routed to you according to your location. If you check in at your workplace, you will receive your home calls there also. Pretty fantastic right?
Easy Usage
With GenVoice, you can also feature the Twilio Client; you will get the perquisite of ease of use. You can manage your numbers more easily and in an organized manner. And you will also see a plethora of customization options in the Admin settings. This will give you more control over how your PBX behaves.
Safe and Secure
GenVoice system is more secure than ever. Password security is rigid and strong. In that case, you do not have to worry about losing your data, call hacking, account hacking or misinformation. It also generates a two-factor authentication code. With GenVoice you can rest assured that your account would be a hundred percent safe.
The benefits and advantages of GenVoice are amplified with the use of Twilio. To know how exactly; let us begin by garnering knowledge about Twilio itself, and what is actually Twilio phone system can do.
What is Twilio?
Twilio is a communication platform. It is essentially a voice and SMS developer API. It focuses on catering to businesses and developers. Famous companies like Uber, Coca Cola, and eBay use this service platform. The goal is to "make it dead-simple for anyone to build a powerful and flexible virtual phone system for their business."
So far, they have succeeded in achieving this goal. However, the best maximum ability is unleashed when Twilio is combined with Open VBX. This is exactly what the company had done years ago. They offered an Open VBX system that is generated by Twilio to the world.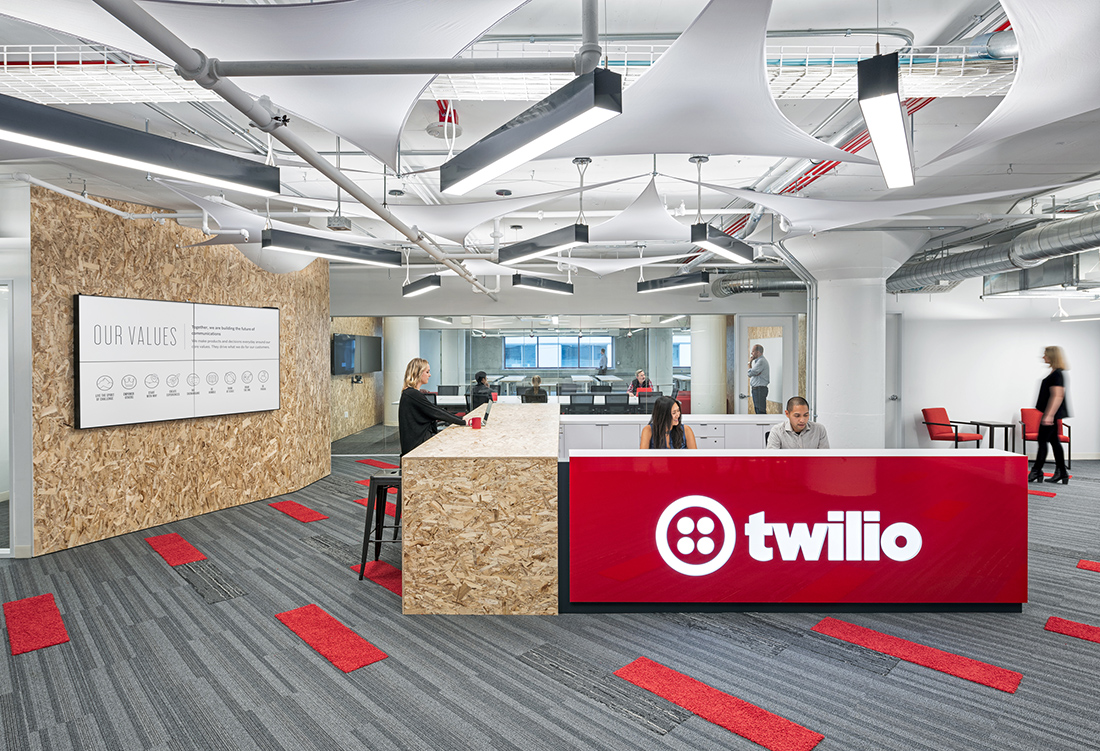 Features of Twilio phone system
Twilio has certain features that will essentially benefit your business. It makes communication in the firm as easy as pie. Twilio's various features are:
Control calls with a code
This is a feature of the Twilio Voice API. With this, you can call, manage calls and route calls to any browser, an application, your mobile phone or anywhere else where it is possible for you to take a call.  Using this feature, conversations can happen anywhere and anytime.
Scalability
With Twilio software, you have the scope for scalability. You can build and manage your software by the growth of your business. Unlike for hardware, this will not be possible. As your business grows, you can tweak and customize the settings and suit it according to your needs.
Forget Latency
Using the Twilio software, you will get the opportunity to make calls with crystal clear audio. It has very low latency; near to zero. This is possible because Twilio ensures supreme quality audio for its users. After making a call, it routes the call to the nearest data center that is available.
New lines of communication
You can customize and create a new line of communication methods. This is possible by embedding PSTN, SIP, or VoIP calling into any app, site, or service. Using these various extensions, you can create software perfectly suitable for you and start to enjoy the best communication service there is.
Setting your status
With Twilio, you can change the status of your open VBX to be online or offline according to your time requirements. Being online, you can answer calls directly from your browser. Being offline, the calls are routed to the phone numbers that you have preset in the Devices page settings.
If you are impressed with the features of Twilio, then hold your horses; the benefits will blow your mind! Twilio has a lot to offer to you. Before installation, you must know what you can do with this amazing software. So let us know better about the advantages of using Twilio.
The Advantages of Twilio phone system
Speech and language recognition
The speech conducted via calls is convertible to text with just one simple command. Moreover, it is translatable to 119 languages! This is also used to identify the caller's intent. You can run it using voice commands only if need be.
Call recording
Using webhooks, you can record and retrieve your calls anytime you want. You can record different parties into separate channels. It is also smart enough to recognize the speakers in a conference call. This information will remain safe using public key encryption.
Making research easy
With Twilio, just a phone number is enough to find a lot of information about its user. Using the contact number, you can figure out the city, state, LATA and time zone of the user. This will help you know your clients more closely and especially make your work easier when conducting market research.
No spammers
With the Nomorobo SPAM Score, Twilio will automatically decline spam callers and send them to another route. For high-frequency call patterns, it will alert you. A lot of time is saved in this way because this would affect the flow of work if it were done manually.
Conference Calls
This is a very common feature with Twilio phone system. You can easily create conference calls with multiple people. Here you can include your agent, customer, and supervisors. Clear communication will take place among the three parties. Agent coaching can also be conducted in this manner.
Warm transfer
This is a special feature of Twilio; in contrast to other software that has a blind transfer. Typically, with automated calls, customers do not feel as valued or important. They seek a manual answer from the other end. The warm transfer will take care of all these things. The customers will be taken care of warmly so that you do not miss even one.
Skill-Based Routing
Twilio phone system constantly collects data and information from calls and conversations. These are stored for future use. Instead of keeping these data idle until they become obsolete, Twilio phone system makes good use of them.
When customers call again, the call is automatically routed to the person who has interacted before with this particular client. At other times, the call is diverted to the agent most skilled to solve the customer's inquiries.

Payment
With provision SIP trunks around the world, you have to pay only for that which you used. Also, being a part of the Twilio Voice Platform, you can accept payments securely over the phone using PCI complaint. With Twilio, payment methods are trusted.
Active Chatbot
When you are away, do not miss out on customers. You might sleep, but chatbots do not! Set up you chatbot in such a manner that they respond to customers 24/7. You can preset messages according to the type of customers you have and what they ask, and be interactive all the time.   
Call forwarding
If you want to use Twilio phone system, this is a very important feature although common, so. By setting up call diversion to a business or personal number, you never have to miss a call again. In this way, you do not have to worry about losing any client or order.
Text messaging
This might sound clichéd to you but Twilio took this basic feature a step ahead. Twilio does not send the same message to all your clients because no two clients are the same. Their needs and questions will be different, so it uses software-powered tools to construct these messages based on needs.
Not only that, but it also finds the best platform to send messages to specific clients based on availability. The options are SMS, Facebook Messenger, RCS Business Messaging, LINE, or even Fax.
Recovery Costs
Sometimes people forget their passwords and lose their device. Well, no need to worry because Twilio offers minimal recovery costs. With the help of our support team, you can easily track the device. The cost incurred here is not much in comparison to the benefit you are getting.
Scalable IVR System
With Twilio phone system, you can build an IVR system. This will give you the benefits of reducing operational costs and increasing customer satisfaction. Modern IVRs are easy to build, operate and iterate. With these facilities, customers will find what they are looking for faster. Furthermore, it enhances brand image and customer loyalty.
After knowing these impressive features and advantages of Twilio, you might be wondering how to start using it. We got you ready for that because here is presenting you the easiest systematic guide on how to do so.
How to install and start using Twilio phone system:
If you want to decide to go with Twilio platform and want to make Twilio phone system as your provider, here are the steps you could follow:
Step 1: First, download Open VBX and install it on web hosting.
Step 2: After that, you have to sign up to Twilio. Just go into their website www.twilio.com, and there you will find all the information. Following their instructions signing up should be easy.
Step 3: The third step is payment. For the initial payment, you have to deposit $20 in the Twilio account.
Step 4: Then you have to register to a phone number. This can be any local number. You can also pick from available phone numbers.
Step 5: Lastly, you have to copy the given keys into the Open VBX admin panel. With further instructions there, your registration will be complete. It is that easy!
Conclusion
Let us get back to the lingering question, "Twilio phone system vs. GenVoice, the best alternative?" Well, we have shown you what a great software system this is and all the opportunities it has to offer. GenVoice will not only upgrade your communication system but will substantially boost your marketing channel as well. Overall, Twilio is more focus on providing telecommunications APIs, but GenVoice can provide you an open box business phone system solutions. so, we recommend you do, but the final decision is yours to make according to your business needs.