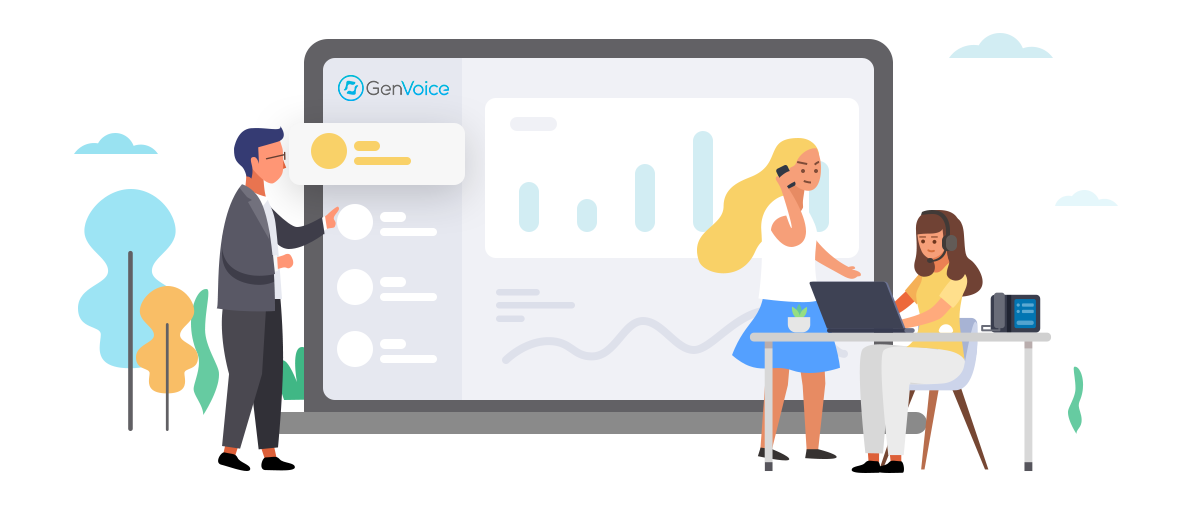 GenVoice Business Phone System
Powerful, Flexible and Affordable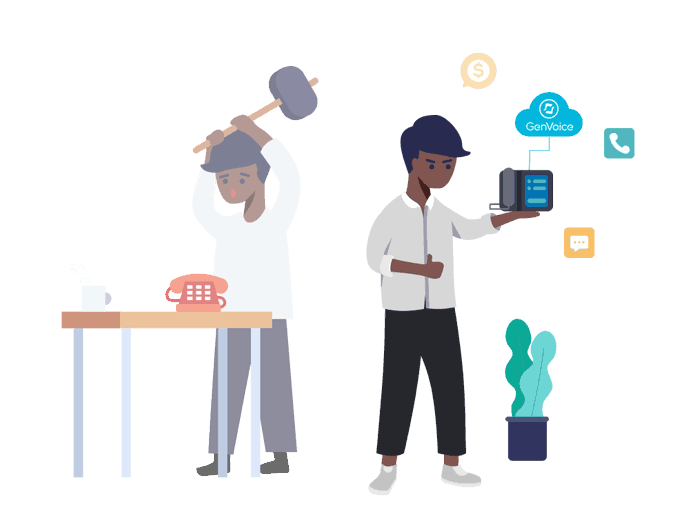 Track every phone call
efficiently and productively
From now on, GenVoice Cloud PBX will take your phone system to the next level. You can easily SEE every call and MANAGE your entire phone system on our visualized control panel through a few clicks. Also, GenVoice can seamlessly collaborate with Slack, Stride, Asana, and other CRM, ERP and helpdesk systems to track and improve your calls productivity. More efficient and simpler than ever.
GenVoice Smart plan, cut your bill
---
Over 40 features for free
---
This smart plan covers your entire company, regardless how many users or extensions you have, or where your phones are located. GenVoice smart monthly plan will start as low as $9.99/month, then automatically adjust the proper monthly plan to your usage. There is NO long-distance fee in North America and No long-term contract. Even the international calling rate is so competitive to let you call without any concern. So, the more you use, the more you can save!
The Perfect Business Phone System for Toronto

---
The modern business needs a phone for the modern times. Rather than relying on old systems with their limited options and reliance on cables and wiring, more and more businesses are turning to PBX phone systems for their internal communications. Not only does a PBX phone system offer a modern internal solution for your business, it does so with more features and at a far better cost.
As a hosted PBX reseller, GenVoice offers your business a wide variety of phone systems that will help your company succeed. It is all hosted on the cloud, meaning that your entire internal phone network connects through the internet on a server that's maintained and hosted elsewhere. This saves you from housing an expensive server in-house and means you won't have to go through the hassle of maintaining it on your own. Instead, we will take care of the IT so you can focus on what you do best.
---
The Perfect Business Phone System for Toronto
Enjoy more than 40 mighty features for free
Besides these features, we have robust capabilities to develop new customized features for you
---


Unlimited Concurrent Calls



Unlimited Conference Rooms














Low International Calling Rate










PBX DirectoryDial By Name













Pricing
Smart Plan
Calling rate