Google Voice VS. GenVoice, The Best Alternative For Your Business?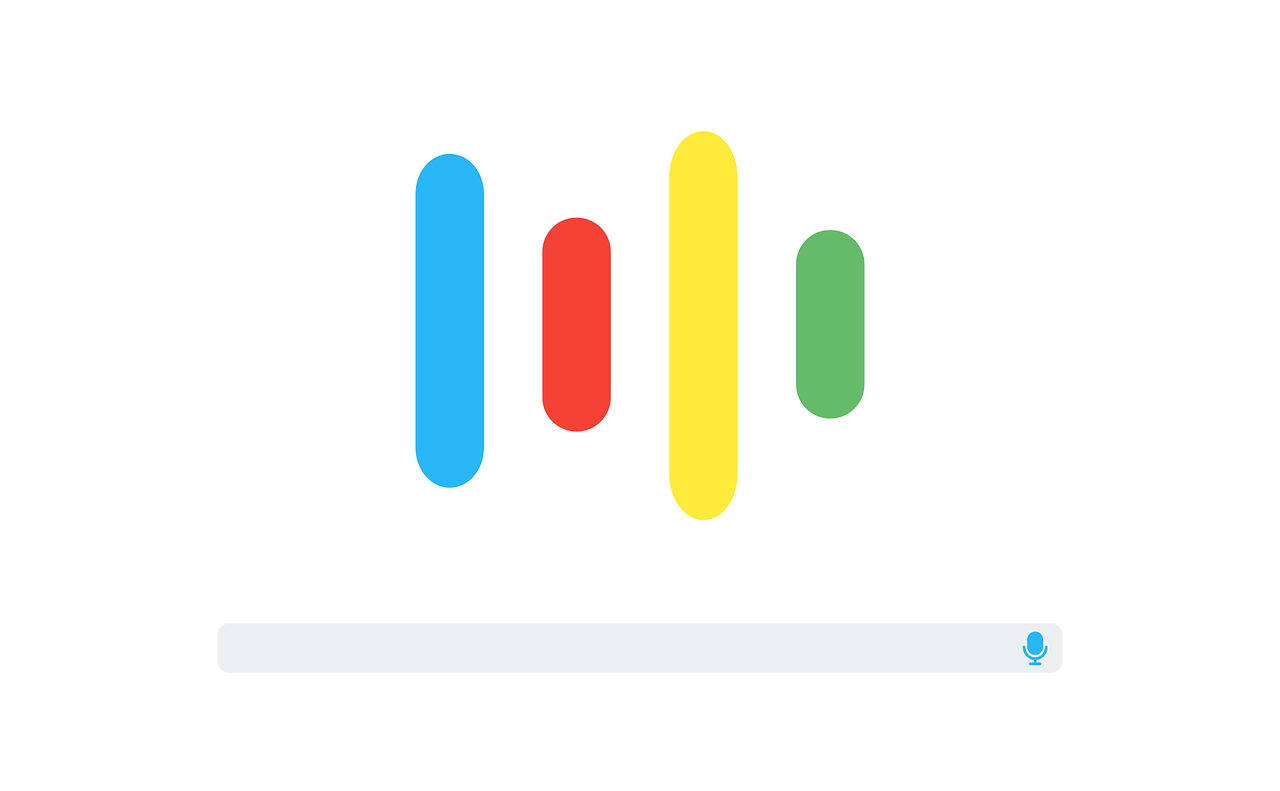 Businesses are always trying to cut costs when possible. If there's a free telephone service that provides voicemail functionality, call forwarding, and more, then why not try it out? After all, it's better than paying for these services every month, actrully, google voice is the once providing free service, you can call someone and sending messages for free.
Such a service does exist, and it's called Google Voice. Since 2009, companies and individuals alike have used this phone service for calls in the United States and beyond. One such country you can make calls to is Canada.
While it may seem obvious that Canadians could, in turn, use the service to all those in their country as well as coworkers or clients in the US, there's actually some ambiguity in that area. As a Canadian business, you're of course going to be intrigued by a free service like Google Voice. Does it work in your country or are you barred from using it?
In this article, we'll answer that exact question. Before we can do that, though, we must delve into the lengthy history of Google Voice.
What Is Google Voice?
Nearly a decade ago, on March 11th, 2009, search engine giant Google unveiled its latest creation: Google Voice. Their move into phone services was not as random as it may seem. The company had just bought GrandCentral, another phone service. It seemed natural to do something with this acquisition.
Thus Google Voice was born. Free from the day of its launch to this day, Google Voice is available on iOS, Android, and the Internet. You can simply go to the Google Voice website, and sign into your Google account, and start making calls.
There are yet more Google Voice features, including text messages, voicemails, and call forwarding. And there's also voicemail text transcriptions, call blocking, call screening, conference calling, and call history logs. You can even link up with other Google tools and services for better call functionality. For example, if you use Google+ Hangouts, then you can take advantage of document sharing support and multi-way video conferencing through Google Voice. You can also use Google Talk to write and read your texts, which are sent instant-message style.
To take advantage of the above features, you need your own dedicated Google Voice number. This phone number is based on your area code. For every account that uses Google Voice, the account owner can sign up for their own individual phone number. This is still free.
When someone calls you on this Google Voice number, the call forwards to a specific phone number you set up in your account. You can take calls from the Google Voice website or from the app.
Do be aware that while it's a free service, there are sometimes international fees associated with Google Voice depending on where you're calling.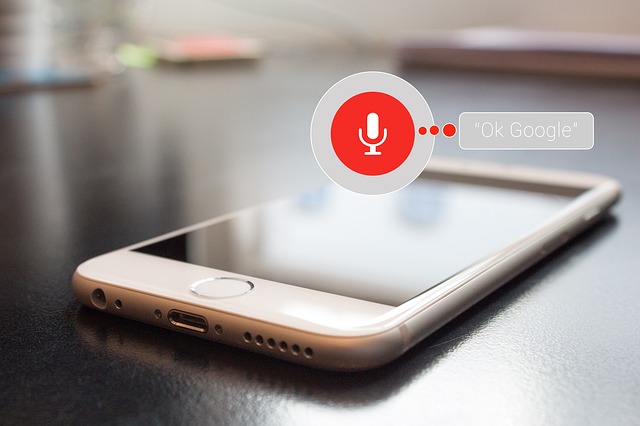 Can I Use Google Voice for My Business in Canada?
Here's the kicker about Google Voice: Yes, you can use it for your business, but there is a limitation.
There are a few reasons for this. The first is that Google Voice can only provide US phone numbers to its users, not Canadian numbers. Despite that Canadians use the same Bell System format as we do in the US, which is 1 NPA NXX-XXXX, it doesn't matter. Google Voice won't give you a Canadian-based phone number to use its services.
"But," you may be saying, "doesn't Google Voice extend its service to Canadians?" Sure. Someone in the US with a US-based Google Voice phone number can call someone in Canada, send them a text, a voicemail, the whole nine. However, if you're in Canada, you can't always do the same back because Google doesn't support the service in Canada. It's US-only, and considering how seldom Google updates Voice, that may not change.
While the question has been asked of Google before, no one at the company has given a clear answer as to why parts of the service can extend to Canada without Canadians being able to use Google Voice themselves.
The Downsides of Google Voice
You may be disappointed that your Canadian business can't use Google Voice, but it's not all bad. There are some downsides to the service that make it less than perfect. These include:
Call forwarding has a 25-second limit. If the forwarded call fails to connect in that timeframe, Google Voice will receive the call in its voicemail. It's retrievable from there, but not as easily.
Google Voice, while once supporting third parties for better functionality, no longer does. Obihai, GrooveIP, and Talkatone are not affiliated with Google Voice as of May 2014.
You cannot use VoIP services through Google Voice.
You're much more restricted on where you can send texts than where you can receive them. While almost anyone in the world can send you a text, you can only reply if the person has a Canadian or US phone number.
If you try to send a text (typically an SMS message) through your Apple iCloud Keychain account, Google Voice cannot accept it.
Google Voice isn't at the top of Google's priority list. Before its 2017 update, the service had sat untouched and un-updated for many years.
You can't make any emergency calls through the service. 911 appears as an invalid number. While you should always use your phone in a real emergency, this is unsettling nonetheless.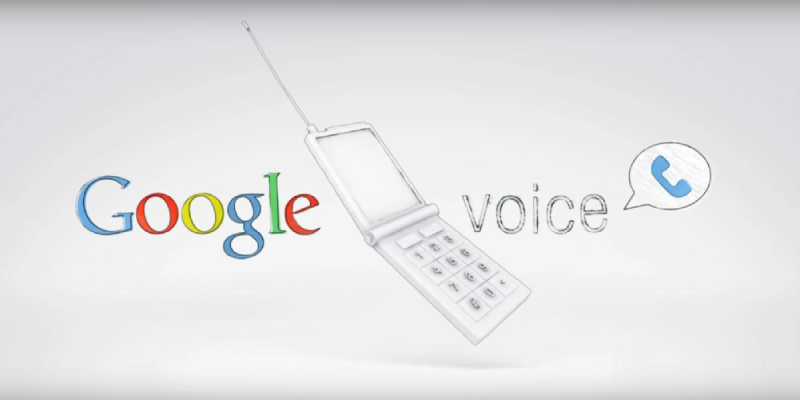 What Is Your Best Chose Other Options For Your Business?
Google Voice is out of the question for your business for the foreseeable future. Fortunately, you're far from limited in your options. Whether you want a free alternative or you can spare a monthly fee, here GenVoice comes, we offer Google Voice-like phone services that offer the support you can consider.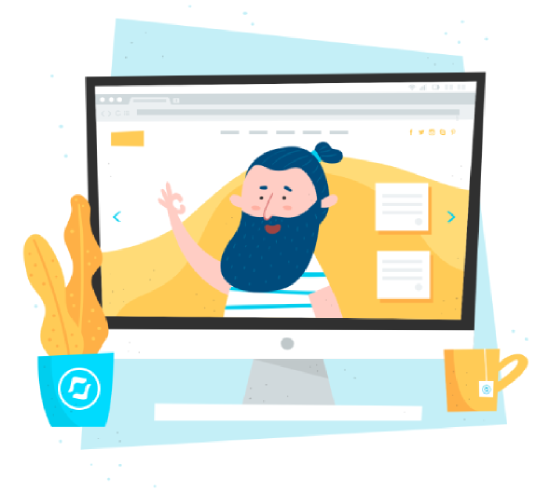 GenVoice Cloud-based Business Phone System
The Cloud-based business phone system is your choice for your business; it's leveraging the latest technologies to give your business a feature rich and more stable phone system.
Compare with Google Voice vs. GenVoice
| | | |
| --- | --- | --- |
| Features | Google Voice | GenVoice Cloud-based Business Phone System |
| Caller ID display | Yes | Yes |
| Call-forwarding | Yes | Yes |
| Text messaging | Yes | Yes |
| Voicemails | Yes | Yes |
| User Extensions | No | Yes, Unlimited |
| Local and toll-free numbers | No | Yes, Unlimited |
| Automated IVR | No | Yes, Multi-Level |
| Call Waiting | No | Yes |
| Call Parking | No | Yes |
| Ring Group | No | Yes |
| Call Transfer | No | Yes |
| Music On Hold | No | Yes |
As we could see in the chart above, Google Voice is not designated for your business, but GenVoice is fully ready to serve you and your business.
And keep reading below, we will show you some other options that you could use for your business.
FreedomPop
As the name might imply, FreedomPop doesn't cost a cent. It's a phone and Internet service that uses cloud storage. Unlike Google Voice, which requires an app, your phone is all you need to start using FreedomPop today.
With its customized API, FreedomPop plays quite nicely with the customer relationship management or CRM software you might already be using as well as other software. You get services like call blacklisting, text messages, phone calls, and more. That call blacklisting feature is pretty good, too. Not only does the number get blocked, but the party will hear a "this number is no longer in service" notification if they try to contact you. That's a truly effective way to stop pesky calls.
Grasshopper
The virtual phone system Grasshopper is another renowned choice. It's not free, but you'll pay less than $10 each month. That's not terrible, even if you're a small business. For that fee, you get a myriad of services, such as:
Grasshopper caller ID
Phone extensions
Local and toll-free numbers
Automated transfers
Call-forwarding
Text messaging
Voicemails
Line2
Another highly-rated cloud phone service is Line2. Unlike Google Voice, Line2 does support VoIP. To set up your own account, you only need to follow three steps, which is very easy and manageable for even busy businesspeople.
Line2 is also not a free service, but the monthly fees are under $10. You get all the calling and messaging features you'd expect, but one standout is the group conferencing. Your coworkers or clients can be on their work computer, tablet, or phone yet still join the conference. Up to 20 people are supported at once.
Skype
As a businessperson, you probably already have a Skype account. It's free to download and use, and it has great mobile functionality. Skype also has a solid reputation, having existed since 2003. Yes, that makes it older than Google Voice.
It's one of the best options in many ways. You can add up to 250 people on your contacts list. There's instant messaging, phone calls, and online meetings. You also get video chatting, among one of Skype's best-known features.
Ring Central
Another phone service you can't go wrong with is Ring Central. This VoIP phone service is growing fast, having worked with more than 350,000 companies as of this writing (and counting!).
Here's a breakdown of the services you can use:
Ring Central Fax, which lets you use your fax number to pass faxes along via the Internet. You can also get faxes in return, and all without a fax machine.
RC Professional, which is a good option for startups where employees are rarely in the office. If someone at the front desk gets a call, they can use this feature to pass it along to the relevant staff members, so they never miss important intel.
Ring Central Glip, which is an Internet-centric workspace meant for teams. Here, you can collaborate on and share documents, use task management tools, pass along calendars, and send and receive instant messages.
RC Contact Center, a cloud-based feature that uses InContract for contract management.
Ring Central Office, which has call handling but is so much more than that. You can also do Google and Microsoft collaborations, Dropbox assignment sharing, and CRM management.
Ring Central is a paid service, and monthly fees vary based on which package from the above you select.
Phonebooth
Yet another VoIP phone service that's Canadian-friendly is Phonebooth. While this is the most expensive service by far (it's roughly $20 monthly), there are no contracts to worry about. You can pull out anytime if the service doesn't work for your company's needs.
When you sign up for Phonebooth, you get your own Canadian phone number for your office. With both mobile and landline telephone routing, an unlimited amount of long-distance and local calls, simple setup, and a customizable phone portal, your company gets more control over its phone service than ever before.  
WhatsApp
Last but certainly not least, there's WhatsApp. Another free service that's very favorable, WhatsApp is a simple but effective messaging and phone service. You can also pass along documents and videos via the platform. You only need a smartphone to get started. Once you download the free WhatsApp app, you can begin making and receiving calls right away.
Conclusion
In Conclution, Google Voice is a free phone service that allows for international calls from the US to other parts of the world. Although it's possible to call someone in Canada, they cannot use Google Voice themselves. This doesn't seem like it's changing anytime soon, either.
If you're a Canadian business that's looking for cheap or free phone services akin to Google Voice, you're not completely out of luck. From well-known ones like Skype and WhatsApp to newer players like GenVoice and Ring Central, there's no shortage of options for your business telephone needs.