How To Build A Slack Phone System.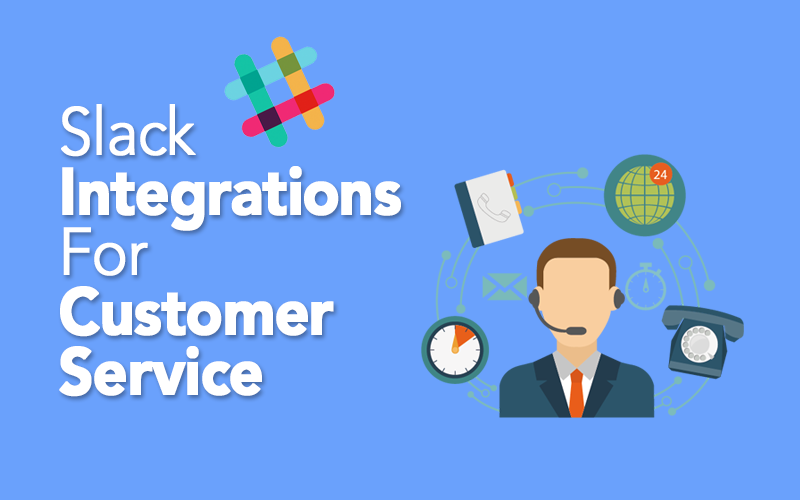 Slack is transforming how modern offices communicate. But just what is slack? Don't let the name fool you; it's not a tool to help you relax at work. Slack is a cloud-based software as a service (SaaS) which helps teams collaborate on projects. The platform continues to add more and more collaboration tools. The introduction of a video and audio calling function has led some to wonder if Slack can be used as a VoIP phone system.
Unfortunately, despite all the features, Slack cannot be used as a business phone system. However, it is possible to configure a phone system using slack. This Slack phone system works by pairing slack with a VoIP phone system using an application programming interface, or API. This sort of combination is pretty simple to put together.
Using API To Integrate VoIP Solutions, Make It Slack Phone System
First of all, Most office workers would love the opportunity to exchange phone calls with clients while collaborating with their team on Slack without ever having to switch platforms. At the moment, this kind of harmonious functionality doesn't exist. There are ways to help. These days, VoIP phone systems are incredibly versatile. They are capable of so much more than making and receiving phone calls. VoIP phone systems are great for intra-office communication, video conferencing, conversation tracking, instant messaging and collaboration. So, in some ways, these functions overlap with the roles we expect from Slack. Slack's improvements increasingly resemble phone systems. VoIP phone systems like GenVoice provide all sorts of APIs to smoothen the transition between your office's telephony needs and internal functions. These include integration tools for Salesforce, Zendesk and more. GenVoice's Slack API helps turn your team collaboration into a virtual Slack phone system.
Then What Slack Does
Slack was never really designed as a phone system. It has always been first and foremost a team collaboration tool. The company started as the brainchild of Canadian entrepreneur Stewart Butterfield. Butterfield and his company, Tiny Speck, developed an in-house communication tool to help the team better collaborate on their video game, Glitch. At the time, the company had two teams located in the US and Canada. The game failed to gain mainstream appeal among gamers and shut down in 2012.
The communication tool grew into a life of its own. The ability to carry all conversations, shared files and more in one easily searchable platform was far superior than whatever IM and email could offer. As the platform rapidly gained traction among business users, Butterfield saw the potential. The platform was christened "Slack" and went on to raise $120 million in startup capital by the end of the year. So, within a few years, this enterprise software would go on to become the default business collaboration and communication platform in offices across the globe. Industry giants like Facebook, Salesforce, Google, Microsoft, and HipChat rushed to deliver competing products. So far, none have garnered the kind of traction that Slack enjoys.
Slack is widespread because it fills a market demand for clear and precise team collaboration. Companies which rely on virtual collaboration, or hire remote workers require transparent and simple communication methods. Slack offers a single place for team communication: no more endless searches through emails, or IMs on various platforms. Its search function is incredibly good at finding information. It makes file sharing easy. Code snippets are at home there. The platform supports integration options with hundreds of other applications, including VoIP phone systems. Finally, it's infinitely customizable, making it ideal for all sorts of teamwork.
Slack's Marketplace And Integrations.
Slack can integrate with over 200 communication apps. However, only Slack and Google Hangouts used to interact with the platform entirely. To make matters worse, Google Hangouts only works on Slack with the inclusion of a Google Voice subscription. RingCentral, one of the earliest VoIP providers, also works on Slack, but only through the Zapier integration.  This function would set users back between $20 and $200 extra per month. Luckily, there are other options for small businesses.
How VoIP Integrate With Slack.
Slack wasn't intended to replace VoIP. Despite this, it is possible to build your own Slack Phone System. VoIP phone systems like GenVoice typically offer APIs which integrate with workplace tools like Slack. Usually, upon signing up for a business subscription, GenVoice would install the necessary API. This sort of integration offers a seamless transition between internal team collaboration and outside calling. This way, teams can take advantage of Slacks' advanced communication features while handling large volumes of calls.
Integrating a VoIP phone System with Slack can bring users the best of both worlds. Teams will have access to all the features which come standard on VoIP. At the same time, they can benefit from the endless integration options that Slack offers.
Perhaps the most exciting advantage of building your own slack phone system is AI integration. Slack is well known for its support for slack bots. A slack bot is designed to interact with customers. Bots automate a lot of the mundane tasks that humans do. They can send or respond to DMs, upload files, post messages and more. When programmed, they can learn to detect and answer questions from customers. The ability to automatically send FAQs can save a company much time. A Slackbot can also perform other functions, such as routing incoming calls to a slack channel for the appropriate team member.
The Benefit Of Integration Internet Applications.
 A slack-integrated VoIP bot can receive calls from outside clients, comprehend questions and give responses using voice recognition software. As technology improves, these bots can understand up to 30 languages and get the gist of what a customer is calling for even if they have a delicate accent. A transcript of the conversation then appears on the appropriate slack channel. A member of your team can then be alerted to call the customer back with the relevant information.
A VoIP-integrated Slack phone system can harmonize workflow with tools such as Zapier or Salesforce. By consolidating these functions, smaller teams can save considerable time and effort. For example, a well-programmed Slackbot can automatically answer a client call directly in slack. The bot would interact with the client and discern the primary tasks required of it. The client's query would then be transcribed on a platform of the user's choice such as Trello. A pre-existing zap would turn this query into a task for the customer service representative to deal with later.
This team member would receive reminders to interact with the request in whichever way fits best. Such a process eliminates much human input and automates most of the process. These tasks might sound mundane. However, they tend to generate the most significant amount of errors when a team is under much stress. Automating every function from the customer's call to the final response can make a huge difference. Free from distraction, a team member can concentrate on a caller's task and respond in the most direct way possible. The customer will be happy, and the team will work more efficiently.
What "Slack Phone System" Can Do.
A VoIP-enabled slack phone system could automate business operations in other ways as well. Notes from calls can automatically turn into calendar reminders. Teams can send transcripts from phone conversations to other team members, or team leads for additional input or monitoring. Customer calls can transform into support tickets on Zendesk and vice versa.
Over the last decade, many business tools have entered the market to reduce workloads and simplify tasks. Email destroyed paper correspondence. Zendesk has redefined how companies build customer relationships. Zenefits removes the Human in Human Resources. Salesforce is the new standard for CRMs. Zapier seamlessly integrates all these applications into tasks on Trello or Asana.  These applications, built around a Slack API, function together to greatly simplify and automate the modern workplace. Slack has been the linchpin that tied all these functions together by giving them the power of effective team communication.
Conclusion.
While all these innovations in modern internal workplace functionality took form, VoIP phone systems overtook traditional telephone networks to connect the workplace with the outside world. Moreover, intra and interoffice communications have never come together in a single platform, until now. VoIP APIs, like GenVoice's integration tool, finally hammers the linchpin connecting these two realms of office procedure. Now, telephony seamlessly flows into internal work dynamic. The office has never been better connected. Try it now.